by Mc on Jan.09, 2015, under Podcasts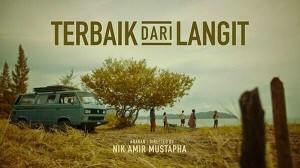 We start 2015 with a flat out BAN on Back to the Future 2 jokes, some discussion of the first Ant-Man trailer, Neil Blomkjamp's aborted  Alien pitch, Michael Biehn, Ed Harris, the Ghost in the Shell casting and much more.
Also on this week's show, Gavin reviews Malaysian film Terbaik Dari Langit while Iain reviews Seventh Son, The Raid 2 and Frank and we get as heap of Email/Twitter/Facebook correspondence!
Show Notes:
Cool Stuff!
Podcast: Play in new window | Download
Subscribe: RSS
:Ant-man, Darevil, Ed Harris, Frank, Ghost in the Shell, Michael Biehn, Seventh Son, Terbaik Dari Langit, The Raid 2