Tag: Blank Space Theatre
by Mc on Jun.01, 2014, under Podcasts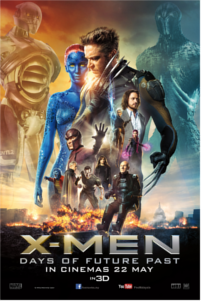 Gavin has returned to KL and before he has to jet off again we've managed to fit in just one show where we got to chat about all the recent film news that piqued our interest as well as review Godzilla, X-Men: Days of Future Past & Tom Cruise's latest Edge of Tomorrow.
For any listeners in Singapore you can catch Gavin live on stage in the play RED by Blank Space Theatre at the Esplanade Theatre Studio from July 10th -13th, with tickets available for purchase from sistic.com.sg here
In the mean time I'll activate our top secret co-host back-up PODCAST-HOST-X program and start throwing guest stars into our podcast hunger games.
Hopefully we should be able to keep to somewhat of a more regular schedule (like I haven't heard that before).
Enjoy the podcast here's the show notes:
Podcast: Play in new window | Download
Subscribe: RSS
1 Comment
:Akira, Ant-man, Blank Space Theatre, Constantine, Edgar Wright, Edge of Tomorrow, Esplanade Theartre Studio, Godzilla, Gotham, Guillermo Del Toro, Interstellar, Monsters:Dark Continent, Singapore, X-men Days of Future Past
more...