Tag: Christopher Nolan
by Mc on Sep.20, 2020, under Podcasts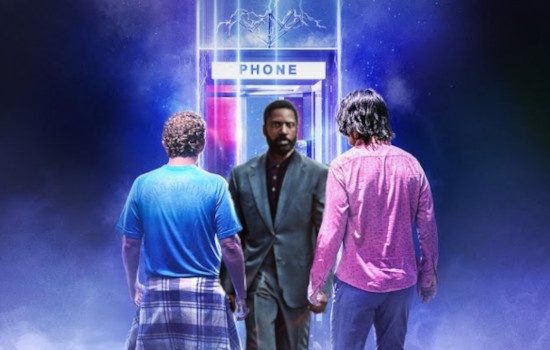 Yes! Malaysia's longest running podcast is STILL running, and is back with a "time travel Two-fer" as Gavin and Iain review Bill and Ted Face The Music, diverge into a little discussion of the trailer for Denis Villeneuve's Dune movie before diving straight back in to review Chirs Nolan's Tenet. Just in case you still haven't seen Christopher Nolan's latest we keep all spoiler discussion to the very end of the podcast.



As always let us know what you thought of our show , or the movies we discussed by emailing us at [email protected],  by finding us on twitter @mcyapandfries (as well as individually at  @gavyap, & @mcnastyprime) or  by following us on Instagram  @mcyapandfries! (and at @gavyap77 & @McNastyPrime)
If you want to help support our show click on the banner below to head over to our sponsors Greenroom136.com, where we will get a  percentage of any purchases you make there, helping us to pay for the podcast costs!

Podcast: Play in new window | Download
Subscribe: RSS
Leave a Comment
:Alex Winter, Bill and Ted 3, Bill and Ted Face The Music, Christopher Nolan, Elizabeth Debicki, J.D. Washington, Keanu Reeves, Kenneth Branagh, Robert Pattinson, Tenet
more...
by Mc on Aug.01, 2017, under Podcasts
On our latest podcast Gavin and Iain pull up a drink and get into the nitty gritty of Christopher Nolan's war epic Dunkirk, including the amazing sound design, Kenneth Branagh and even Harry Styles!
Here's the links Iain mentioned in the podcats
You can listen to the podcast using the player below, subscribing in iTunes here or get our RSS feed for your favourite podcast app here.
The McYapAndFries podcast is brought to you by Greenroom 136.com Malaysian makers of fine urban backpacks and carry gears.
Check out greenroom136.com/shop and purchase a bag today!
Listen to the podcast for a discount code for 10% off your purchase!


Podcast: Play in new window | Download
Subscribe: RSS
Leave a Comment
:Christopher Nolan, Dunkirk
more...