Tag: Kenneth Branagh
by Mc on Sep.20, 2020, under Podcasts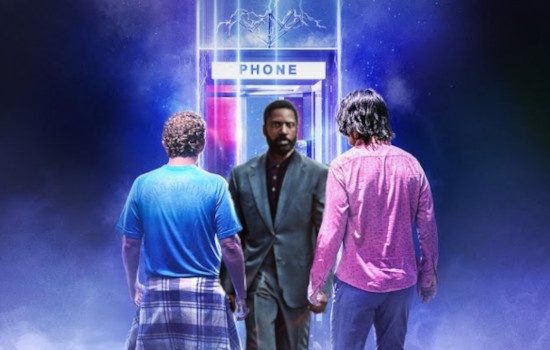 Yes! Malaysia's longest running podcast is STILL running, and is back with a "time travel Two-fer" as Gavin and Iain review Bill and Ted Face The Music, diverge into a little discussion of the trailer for Denis Villeneuve's Dune movie before diving straight back in to review Chirs Nolan's Tenet. Just in case you still haven't seen Christopher Nolan's latest we keep all spoiler discussion to the very end of the podcast.



As always let us know what you thought of our show , or the movies we discussed by emailing us at [email protected],  by finding us on twitter @mcyapandfries (as well as individually at  @gavyap, & @mcnastyprime) or  by following us on Instagram  @mcyapandfries! (and at @gavyap77 & @McNastyPrime)
If you want to help support our show click on the banner below to head over to our sponsors Greenroom136.com, where we will get a  percentage of any purchases you make there, helping us to pay for the podcast costs!

Podcast: Play in new window | Download
Subscribe: RSS
Leave a Comment
:Alex Winter, Bill and Ted 3, Bill and Ted Face The Music, Christopher Nolan, Elizabeth Debicki, J.D. Washington, Keanu Reeves, Kenneth Branagh, Robert Pattinson, Tenet
more...
by Mc on Mar.09, 2015, under Podcasts
On this week's show we're all at "C" with reviews of Coherence, Calvary, Â Kennth Branagh's Cinderella & Neil Blomkamp's latest Chappie!
We also take a look at all the latest trailers and some cool stuff, all the links to which are below for your clicking pleasure.
Enjoy!
 Cool Stuff
Podcast: Play in new window | Download
Subscribe: RSS
Leave a Comment
:Avengers Age of Ultron, Brendan Gleeson, Calvary, Chappie, Cinderella, Coherence, Die Antwoord, Kenneth Branagh, Leonard Nimoy, Neil Blomkamp, Ninja, Yo-landi
more...