Tag: Frank
by Mc on Jan.09, 2015, under Podcasts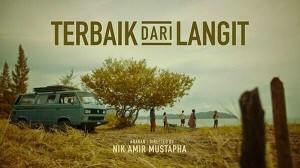 We start 2015 with a flat out BAN on Back to the Future 2 jokes, some discussion of the first Ant-Man trailer, Neil Blomkjamp's aborted  Alien pitch, Michael Biehn, Ed Harris, the Ghost in the Shell casting and much more.
Also on this week's show, Gavin reviews Malaysian film Terbaik Dari Langit while Iain reviews Seventh Son, The Raid 2 and Frank and we get as heap of Email/Twitter/Facebook correspondence!
Show Notes:
Cool Stuff!
Podcast: Play in new window | Download
Subscribe: RSS
Leave a Comment
:Ant-man, Darevil, Ed Harris, Frank, Ghost in the Shell, Michael Biehn, Seventh Son, Terbaik Dari Langit, The Raid 2
more...
by Mc on Jan.29, 2013, under Podcasts
It is official! JJ Abrams, director of Star Trek is hogging ALL THE TOYS and has been officially announced by Disney as the director of Star Wars Episode VII.  On this week's podcast Gavin and I discuss our reaction to the news, we debut new feature "Ian-Beale/Ludicrous-English soap-watch", we show some love for R Lee Ermey and we also review The Watch, Pitch Perfect and discuss how awesome the classic western, The Good, the Bad and the Ugly is.
For those of you following along at home, here's this week's show notes:
Podcast: Play in new window | Download
Subscribe: RSS
Leave a Comment
:Armageddon, Benedict Cumberbatch, Dwayne Johnson, Frank, Frank Sidebottom, Ian Beale, JJ Abrams, Pitch Perfect, robotech, Soapwatch, Styar Wars, The Big Lebowski, The Good the Bad and the Ugly, The Rock, The Watch
more...