by Mc on Jan.09, 2019, under Podcasts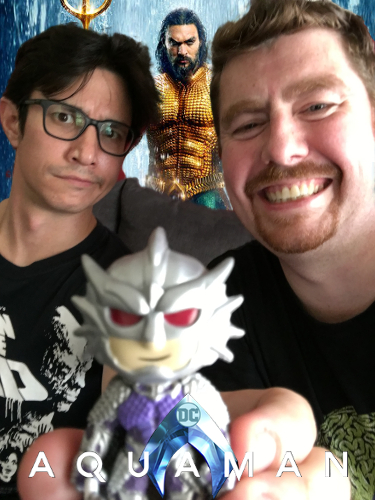 On our latest, "timely" podcast Gavin and Iain plumb the the "depths" of James Wan's runaway (financial) success and saviour of the DCEU; Aquaman!
Yeah we know we're a bit late on this one but we recorded it before our Glass review and thought that one should go out earlier as we saw it well in advance. More of you have had time to catch Aquaman now anyway, so grab your favourite beverage, kick back and relax as we discuss the movie in "depth". (we keep the spoiler discussion to their own section at the end of the podcast if you still haven't seen Aquaman)
Let us know what you thought of the movie and our review on twitter (at @gavyap, @mcnastyprime & @mcyapandfries) follow us on Instagram (@gavyap77, @McNastyPrime & @mcyapandfries!) and if you want to help support the show head over to Greenroom136.com, purveyors of fine urban carry gear, backpacks and bags of all sorts, using this link and a % of any purchase will go to helping us pay for the podcast!
Podcast: Play in new window | Download
Subscribe: RSS
:Amber Heard, Aquaman, DCEU, Dolph Lundgren, James Wan, Jason Momoa, Nicole Kidman, Patrick Wilson, Randall Park, Temuera Morrison, Willem Dafoe