by admin on Feb.15, 2023, under Podcasts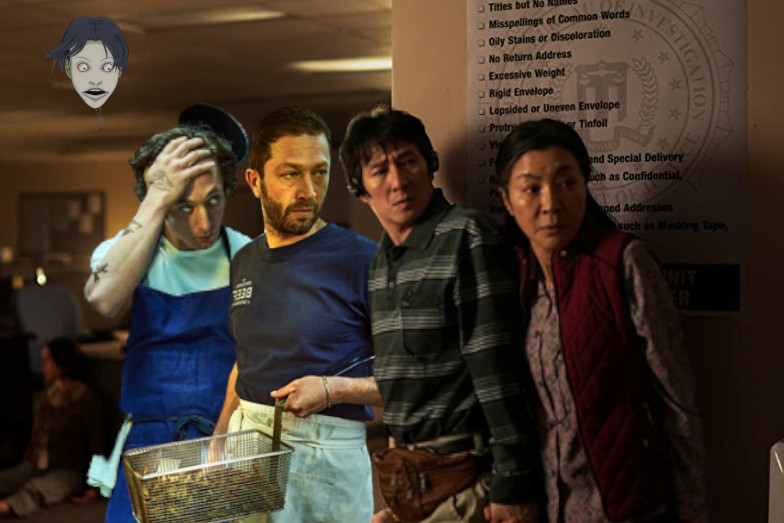 In our latest TIMELY podcast, Gavin and Iain profess their love of Hulu's kitchen drama The Bear,  Iain tries to convince Gavin to play the videogame Immortallty, we discuss Netflix's animated horror series  Junji Ito Maniac: Japanese Tales of the Macabre,  as well as the horror mangaka's printed nightmares, and Gavin finally gets to share his deep feelings on Everything, Everywhere All At Once.
As usual we also digress into some tangents on the best long comic book and answer actual question from actual listeners!!
If you want to get in touch reach out on social media on the hellsite twitter @mcyapandfries or individually @gavyap, & @mcnastyprime.
You can also  follow us on Instagram ( @mcyapandfries,  @gavyap77 & @McNastyPrime).
Click the images below to open the podcast in your player of choice, and leave us a review if you fancy.



If you want to REALLY help support our show, click on the banner below to head over to our sponsors Greenroom136.com!

Podcast: Play in new window | Download
Subscribe: RSS
:Ebon Moss-Bachrach, Everything Everywhere All At Once, Immortality, James Hong, Jeremy Allen White, Junji Ito, Ke Huy Quan, Manon Gage, Michelle Yeoh, Stephanie Hsu, The Bear, The Matrix Resurrections, Thor by Jason Aaron