by Mc on May.26, 2017, under Avengers, Podcasts, Spoilercast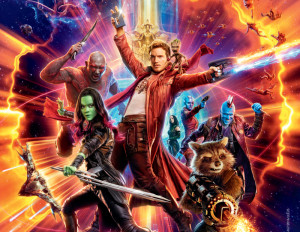 Better late than never, Iain and Gavin discuss James Gunn's triumphant return to the Marvel COSMIC Universe in Guardians of the Galaxy Vol. 2
This is a spoiler podcast so if you've not seen the film we recommend you hold off listening to the podcast until you've seen it.
If you want to have your say email us on [email protected], tweet us @mcyapandfries or reach us individually by tweeting Gavin at @gavyap or Iain at @mcnastyprime
We'd also appreciate it if you could take a look at our sponsor Greenroom 136.com. Head on over to greenroom136.com/shop and purchase a bag today.


Listen to the podcast for a discount code for 10% off your purchase!
Podcast: Play in new window | Download
Subscribe: RSS
:Guardians of the Galaxy Vol. 2, James Gunn, Marvel, Marvel Cinematic Universe, MCU, spoilercast