Tag: The Lone Ranger
by Mc on Dec.13, 2013, under Podcasts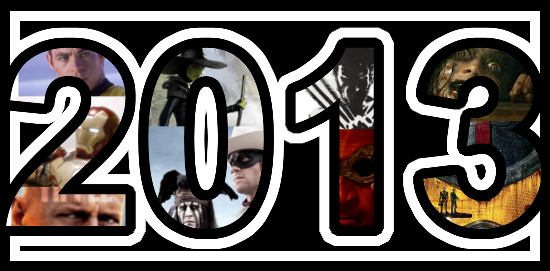 It's hard to believe that Christmas is almost upon us and yet another year has almost passed us by. During this week's podcast, as well as the usual news and reviews of the live action Gatchaman movie & The Lone Ranger, we took the opportunity to sum up the year in movies with our first "Yappies" awards, featuring such categories as "Movies so fucked up I didn't even bother watching them", "Soundtrack most likely to induce cardiac arrest", "Best use of a Britney Spears song in a movie" and many more .
This is probably the last podcast for 2013 but if you have your own personal awards categories for this year's crop of films, feel free to send them in to [email protected], or tweet them to Gavin or IÂ  and we'll share them on the next podcast.
Here's the show notes:
and finally, even though it was released AFTER we recorded the podcast here's a link to the awesome first trailer for the return of Godzilla
Podcast: Play in new window | Download
Subscribe: RSS
Leave a Comment
:Gatchaman, Godzilla, Jupiter Ascending, Kindergarten Cop, The Amazing Spider-man 2, The Lone Ranger, the Yappies
more...
by Mc on Feb.10, 2013, under Podcasts
In our last podcast for a while (you will have to listen to the show to find out why) we discuss so much Star War and Marvel news that we probably should just rename the podcast to the Disney show! We talk about more updates on those Star Wars spinoff movies, what might be next in Marvels long term plan for the Avengers, Guardians of the Galaxy, our thoughts on all the trailers from last week's Super Bowl and a few more bits an d pieces of odd news.
In reviews this week, we review Arnie's return to action in The Last Stand, Ben Affleck's Argo and the 5th film in the Die Hard series: A good Day to Die Hard.
We should be back with another show in March, you'll find us on twitter in the sidebar.
Show notes:
Podcast: Play in new window | Download
Subscribe: RSS
Leave a Comment
:Al Pacino, Avengers 3, Avngers 2, Byzantium, Chris Pratt, Disney, Dredd, Guardians of the Galaxy, Hulk, Iron Man 3, Liberace, Marvel, Matt Damon, Michael Douglas, Neil Jordan, Oz the great and Powerful, Quvenzhané Wallis, Saorise Ronan, Space Captain Harlock, Star Trek into Darkness, Starlord, The Lone Ranger
more...