by Mc on Feb.03, 2015, under Podcasts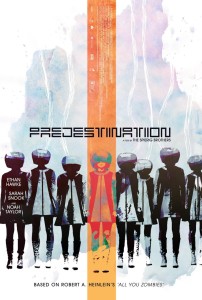 On this week's review-heavy podcast we discuss A Walk Amongst the Tombstones starring Liam Neeson, the much fêted Birdman with Michael Keaton, 1980's crime drama A Most Violent Year with Oscar Isaac and Jessica Chastain, Michael Mann's hacker thriller Blackhat and in a time travelling double bill,the Michael Bay produced, found footage time travel movie  Project Almanac and Predestination starring Ethan Hawke!
As we recorded this before the Super Bowl we don't  cover the super Bowl trailers in this week's show.  Next time baby!
As usual here are the links to all the trailers and cool stuff we talked about on the show
Podcast: Play in new window | Download
Subscribe: RSS
:A Most Violent Year, A Walk Amongst the Tombstones, Anarchy, Avengers Age of Ultron, Batman Returns, Birdman, Blackhat, Bread, Chappie, Ethan Hawke, Fantastic Four, Jessica Chastain, Liam Neeson, Michael Bay, Michael Keaton, Michael Mann, Oscar Isaac, Predestination, Project Almanac, Ryan Reynolds, Takashi Miike