Tag: x-files
by Mc on Jan.22, 2016, under Podcasts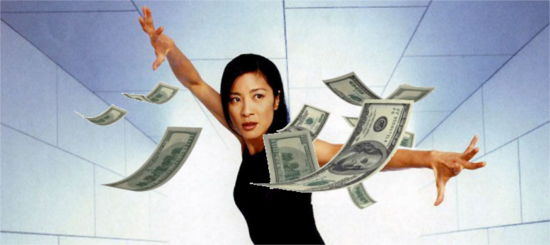 We kick off the first McYapAndFries movie podcast of 2016 with a review of all the news and trailers that we missed over the festive season, along with a few new promising ones, along with reviews of  Tina Fey and Amy Poehler's Sisters, post modern horror comedy The Final Girls, slacker-assassin-action-flick American Ultra, financial crisis drama The Big Short, and in the world of Comics we take a look at Max Landis' Superman:American Alien series so far.
All this and we respond to listener's emails, including a few that just missed inclusion in our Star Wars The Force Awakens spoilercast, discuss some dodgy Scottish' Space Pirate accents and provide details of a new discount code from our proud sponsor greenroom136.com!
You'll have to listen to the cast for that one, but do head over there and check out their handmade Malaysian bags
Here's the Show Notes:
Cool Suff
Podcast: Play in new window | Download
Subscribe: RSS
Leave a Comment
:10 Cloverfield Lane, 11.22.63, Aliens, American Ultra, Batman 1966, Crouching Tiger Hidden Dragon 2, Elvis and Nixon, Evil Dead 2, Hail Caesar, High Rise, Quattro with a Shotgun, Sisters, Star Trek Beyond, Superman American Alien, Teenage Mutant Ninja Turtles: Out of the Shadows, The BFG, The Big Short, The Final Girls, The Legend of Tarzan, x-files, X-Men Apocalypse
more...
by admin on Nov.01, 2013, under Avengers, Podcasts
On this week's podcast we are proud to be joined by guest star Leon Tan of Imaginex Studiosand Tripod entertainment and the Malaysian
producer of War of The Worlds:
Goliath, as we discuss at all the latest news and  trailers as well as reviewing Thor 2 The Dark World, Byzantium,  Cosmopolis and the 2013 remake of the Evil Dead.
Show Notes
Podcast: Play in new window | Download
Subscribe: RSS
Leave a Comment
:Anchorman 2, Byzantium, Captain America 2 The Winter Soldier, Corey Feldman, Cosmopolis, Evil Dead, Guilllermo Del Toro, Leon Tan, silverhawks, Thor 2 The Dark World, x-files, X-men Days of Future Past
more...